Armenian costume. Trabzon.
18 july, 2019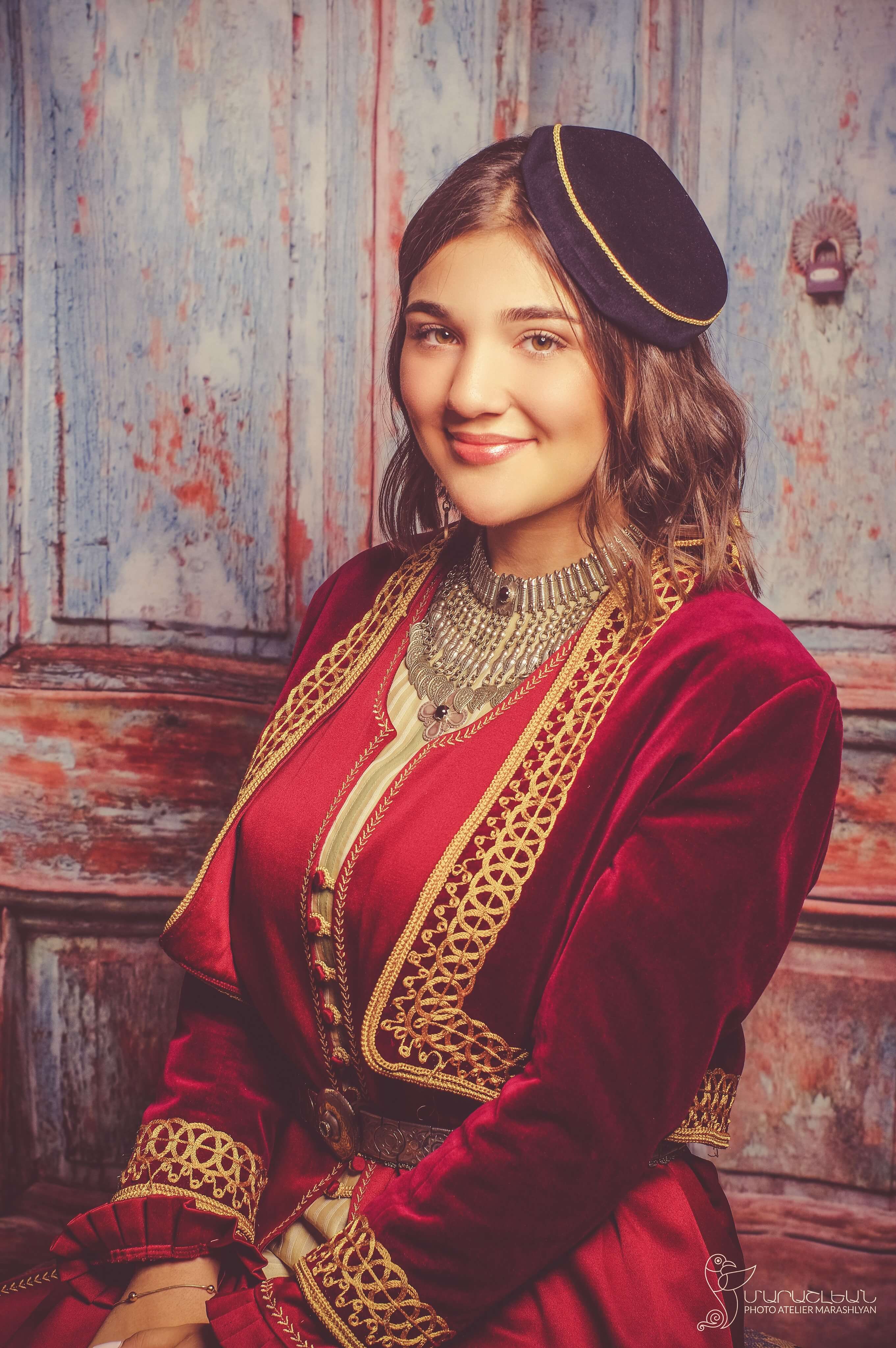 The Armenians settled in Trabzon as early as the 7th century. Starting from the 10th century, the number of the Armenian population continuously grew as a result of the policy led by the Byzantine emperors. This is the reason why the national costume of this area took shape from a fusion of the most different traditional costumes of the Armenians who settled in Trabzon from various places in Armenia.

An important part of the woman's costume was the outfit called antari. It was sewn of violet, green and dark red silk and decorated with twisted gold thread embroidery, trez and spangles.

We decided to recreate the costume of Trabzon in all details and now we can say that it is one of the stars of Photo Atelier Marashlyan collection.